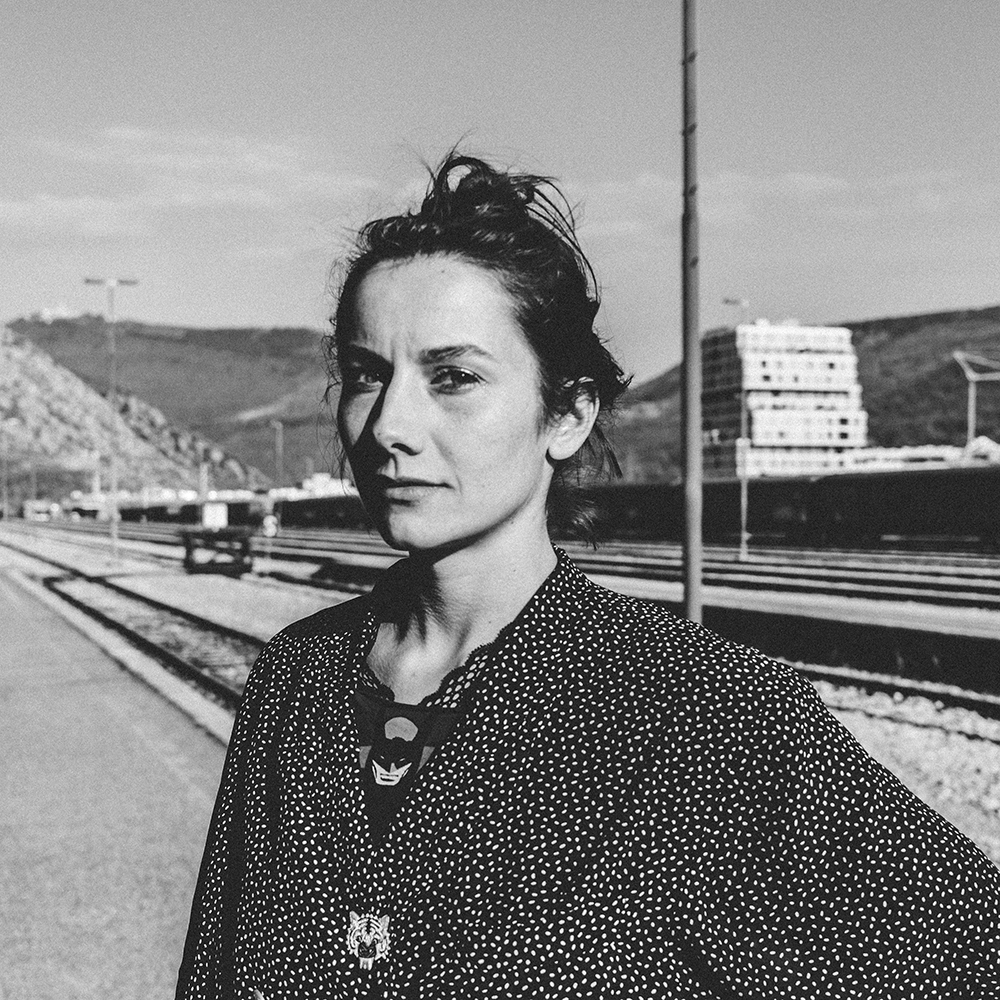 Helene Thümmel (* 1990) studierte Architektur (BA) in Graz, Österreich und Medienkunst/Neue Medien (MA) an der School of Arts in Nova Gorica, Slowenien. Seit 2010 arbeitet sie als Bühnen- Kostümbildnerin bei Theater- und Filmproduktionen und ist/war Teil verschiedenster Kunstkooperationen und -verbände.
Als Künstlerin bewegt sich Helene Thümmel zwischen analogen und digitalen Medien. Inspiriert von Wissenschaft, Politik und Gesellschaft versucht sie, weite Zusammenhänge zu verstehen und setzt sich mit Begriffen wie Distanz, Raum und Grenzen im sozialen und politischen Kontext auseinander. Dafür nützt sie Werkzeuge wie Video, Objekte, Text und Fotografie in ihren Installationen. Sie hat an zahlreichen Gruppen- und Einzelausstellungen teilgenommen, u.a in Wien, Graz, Nova Gorica, Trbovlje, Brüssel, Rijeka. 2020/2021 wurde Thümmel mit dem Auslandstipendium für bildende Kunst der Stadt Graz sowie dem Kunstraum Stipendium des Land Steiermark ausgezeichnet.
Statement
Meine Projekte befassen sich mit Raum, Materialität und Situationen. Ich erforsche die Auswirkung auf eine Umgebung, die Logistik und Organisation, die Beziehung zwischen einem Raum und einem Körperteil, zwischen einer Person und einem Gebäude, zwischen einer Gruppe und ihrer Stadt. In umfassenden Beobachtungen und in detaillierter Recherche ermittle ich Zusammenhänge und Einflüsse zwischen variablen Feldern. Ich arbeite in Konzepten und forsche an der Entwicklung von Situationen und Umständen unter Verwendung von Text, Objekten, Videos, Collagen, Fotografie sowie architektonischen Lösungen oder Installationen. Viele meiner Arbeiten basieren auf historischen oder aktuellen Entwicklungen in der Gesellschaft. Dabei sehe ich Architektur nicht als Rahmen eines Prozesses, sondern als aktiven Teil davon.
(EN)
Helene Thümmel (*1990) studied architecture in Graz, Austria and Media Arts and Practices/New Media at the School of Arts in Nova Gorica, Slovenia. Since 2010 she works as scenographer at theatre and film productions in Austria and is part of different art collaborations and associations.
As artist Helene Thümmel ranges between analogue and digital media. Inspired by science, logistics and systems, she tries to understand wide connections, dealing with the terms of time, distance, space and borders within social and political context. Thümmel worked and exhibited in Austria, Belgium, Croatia, Germany, Slovenia, England, and others.
Statement
My projects deal with space, materiality and situations. I research the effects on an environment, logistics and organization, the relationship between a space and a body part, between a person and a building, between a group and their city. In extensive observations and detailed research, I determine relationships and influences between variable fields. I work in concepts and research the development of situations and circumstances using text, objects, videos, collages, photography as well as architectural solutions or installations. Much of my work is based on historical or current developments in society. I don't see architecture as the framework of a process, but as an active part of it.